4 Person 15 Minute Flyboard Experience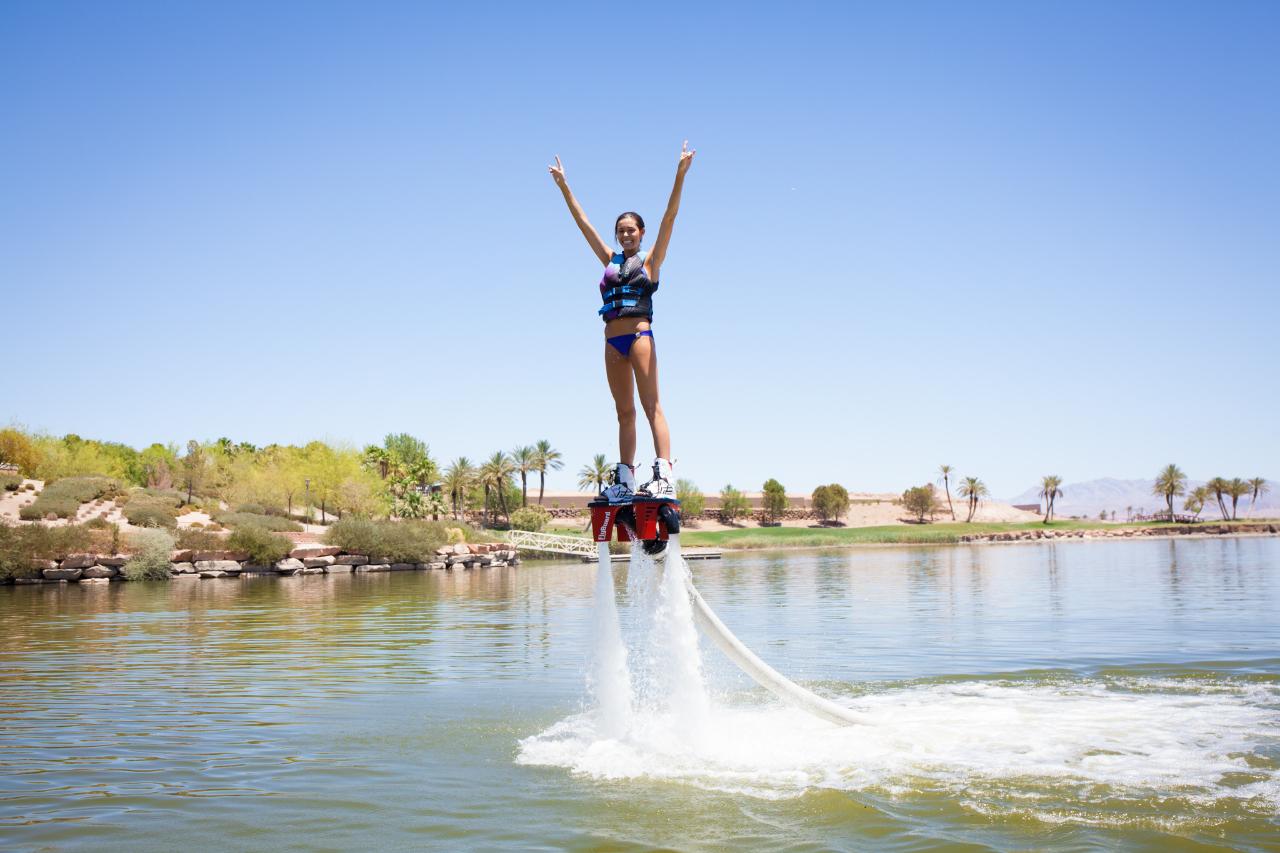 Duration: 60 Minutes (approx.)
Location: Henderson, NV
Product code: PNS6YD
This is our promo flight. We suggest this flight experience for any first or second time flyers. It is a great experience with plenty of flight time. You will receive instruction on land and then you will have 15 minutes of flight time in the water. Most people will be up in the air and flying in under 3 minutes! All participants must be 12 years old OR weigh a minimum of 90 pounds.
Need a discounted hotel at Lake Las Vegas?

Book at the Westin with our link and SAVE 20%
www.westinlakelasvegas.com/llvwatersports
*Cancellation and rescheduling policy: We have a 48 hour cancellation policy which means you can cancel your booking and request a full refund anytime outside of 48 hours. You are allowed to change your reservation if you give us a minimum 24 hour notice, but a refund will not be issued inside this time frame if you need to cancel. Inside of 24 hours there is a strict no cancellation and no rescheduling policy, NO EXCEPTIONS!!! (Traffic, accident, passing of family/friend, sickness, ect) If you have a deposit on file with us and you are marked as a no show or you show up late your card on file will still be charged in full.
Late Policy: If you are late to your appointment we will remove the necessary amount of time from your appointment to match the time your appointment should have finished at.