1 Hour Paddleboard Yoga Class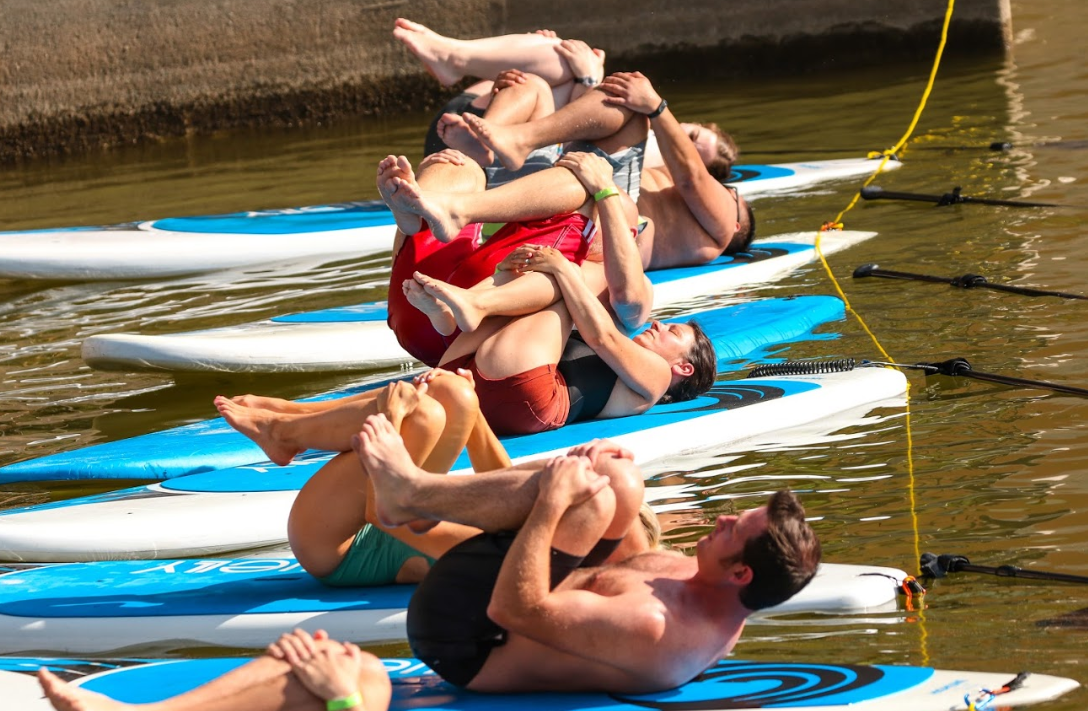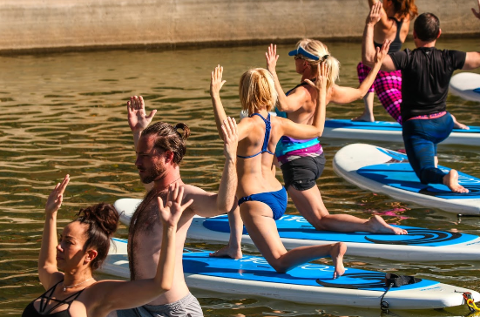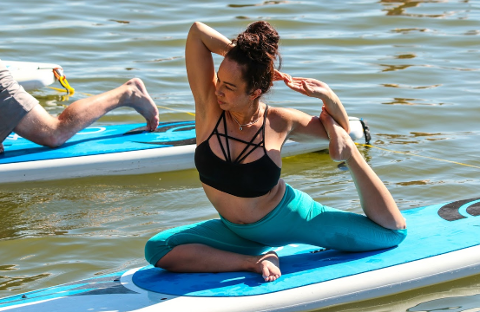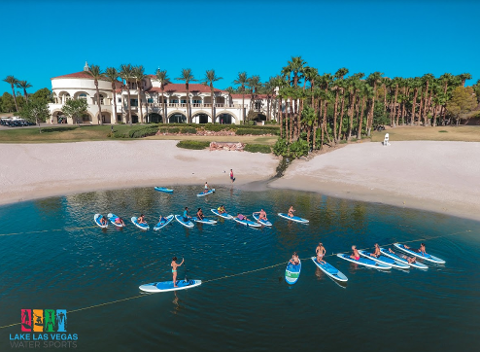 Duration: 60 Minutes (approx.)
Location: Henderson, NV
Come join Tiffany Zoldan for SUP yoga at Lake Las Vegas! Class will start with a short Stand Up Paddle lesson. Tiffany will then lead you through an active, fun, and playful practice on the water. All levels will be accommodated. Newbies to both yoga and stand up paddle boarding are welcome. Class includes A SUP board, paddle, and memorable photos that will be uploaded to this Facebook page. Please wear comfortable yoga or athletic clothing. Shorts are recommended during the summer months.

For bulk pricing discounts please email info@llvws.com. Bulk package deals are $175/5 Classes, $300/10 Classes (bulk pricing only applies to the purchaser, not groups)
Yoga classes are held at Westin Lake Las Vegas. When you arrive please walk down to the beach and the instructor will be waiting for you. If the gate is closed please ask somebody on the beach to open it as you are attending the Yoga Class. The address to Westin Lake Las Vegas : 101 Montelago Blvd, Henderson NV 89011

We do have a 10 person minimum for the class to proceed. If we do not hit that minimum we will cancel the class and issue you a full refund.
Please arrive 15 minutes prior to your class
LLVWS Cancellation, Reschedule, Late, Weather Policy
*Cancellation and rescheduling policy: Anything inside 48 hours of reservation time there is a no refund, no change/reschedule policy. Anything outside of 48 hours can be refunded at a 40% surcharge.
Example: If you make a reservation on September 1 for Sept 10 and the amount of order is $100 and you want to cancel Sept 3 & receive a refund you will receive $60 back.
If you would like to reschedule before Sept 8th there is no charge. On Sept 9/10 there is a no change, no refund policy in place. (Traffic, accident, the passing of family/friend, sickness, etc). If you can not find the location, this IS NOT an exception to be late. If you have a deposit on file with us and you are marked as a no-show or you show up late your card on file will still be charged in full.
All rescheduling requests MUST BE MADE BY EMAIL to info@llvws.com.
Late Policy: If you are late to your appointment we will remove the necessary amount of time from your appointment to match the time your appointment should have finished at.
Weather cancellation: If the weather turns for the worse we will reschedule you to the next available time slot that suits your schedule. NO REFUNDS are given due to poor weather, wind, rain, thunderstorms, or lake closures. At check out you will be asked to agree that you understand that policy. We will always reschedule if there is a weather cancellation. The only circumstance where we will not reschedule you is if you are marked as a no-show to your appointment. If you arrive 15 minutes or more late to your appointment you are marked as a no-show and rescheduling will not be an option for you.