Aqua Park & A Burger at One5 Lakeside Restaurant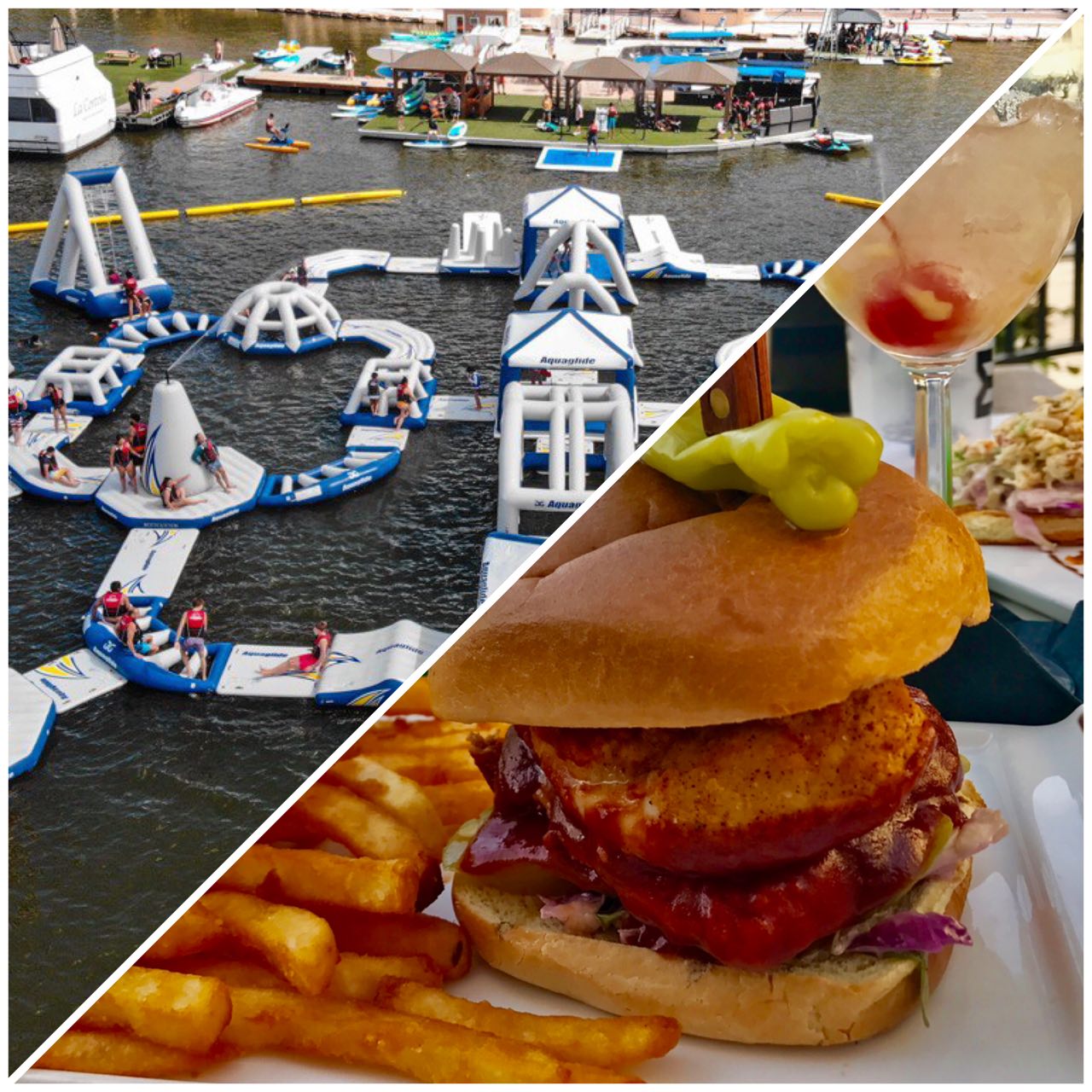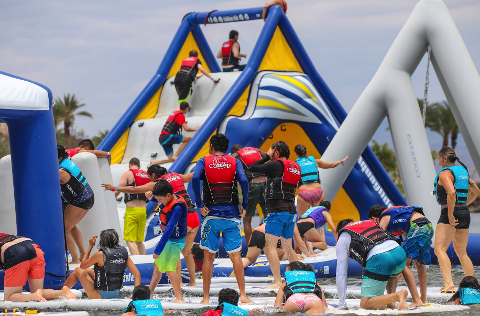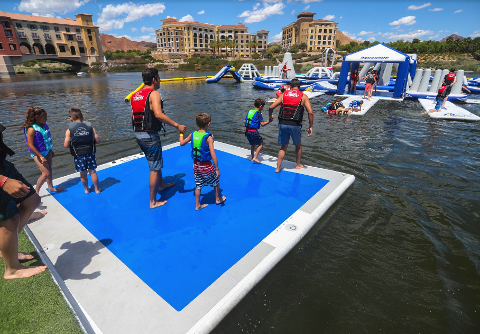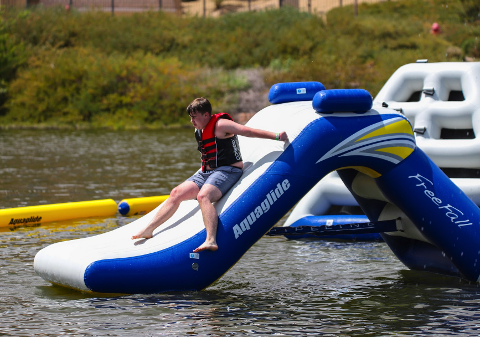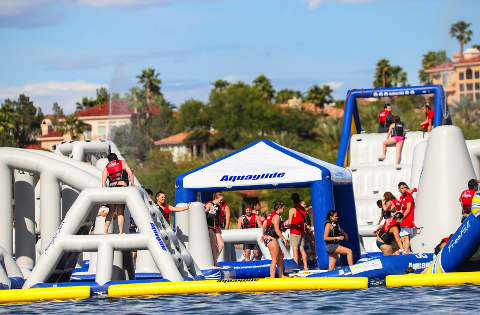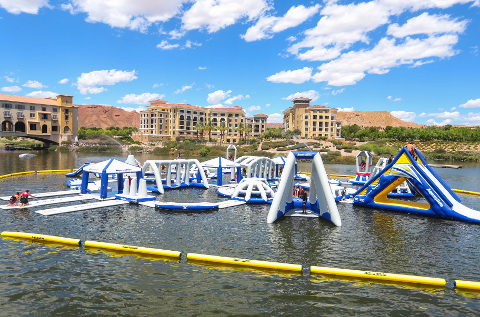 Duration: 2 Hours (approx.)
Location: Henderson, NV
When you arrive
Upon arriving to beautiful Lake Las Vegas, you will be excited to realize there are no parking fees. That's right, $0 to park at Lake Las Vegas.
When deciding where to park, we suggest using the Montelago Casino/Hilton parking garage.

After parking, you can walk through the beautiful Lake Las Vegas Village and stop at any of the restaurants on-site. We recommend you check out One5 (American Grill)
When you are finished strolling the Village, head towards the water and you will find our office directly in front of the boat dock at the top of the stairs. We are in between Seasons Grocery & Le Cafe Du Lac.
Checking in
Now that you are ready to start your adventure, we suggest completing the liability waiver before coming into the office. This will save you 10-15 minutes of wait time.
When you are finished with your waiver, you will receive your wristband which will give you access to the lake. No person is allowed on the lake without a proper wristband.

Don't forget to grab any extra's from our shop that you may have forgotten. This may include sunscreen, hats, waterproof phone cases, apparel, and towels.

The experience
Now you are ready to hit the water! Walk down to the dock. Make sure to wear shoes if it is 80 degrees or more, as the ground will be hot.
You will be greeted by one of the many staff at Lake Las Vegas Water Sports. Once greeted, please inform them of your activity and they will direct you to the right place of your upcoming activity.

When selecting your time slot, your first activity will always be the Aqua Park. The Aqua Park session is 45 minutes long.

Following the Aqua Park session, you can head over to One5 Lakeside restaurant, request a table, and present your voucher card when the waiver greets you at your table. Gratuity is NOT included for the meal, please be sure to take care of your server.

One5 operational hours: 4 PM - 11 PM Tu-Fri, 11 AM - 11 PM Sat/Sun

When on the water (Safety)

While on the water, we want you to feel safe. If you attend the Aqua Park there will be lifeguards around the park for your safety. If you need absolutely anything, please do not hesitate to ask. They are there for you!


About Lake Las Vegas
Lake Las Vegas is in Henderson, Nevada, and refers to a 320-acre (130 ha) artificial lake and the 3,592-acre (1,454 ha) developed area around it.


The area includes three resorts: the MonteLago Village Resort, the Westin Lake Las Vegas Resort, and the Hilton Lake Las Vegas.

The dam that creates the lake is an earthen structure 18 stories high, 4,800 ft (1,500 m) in length and 716 ft (218 m) wide at its base. It contains roughly the same amount of dirt as Hoover Dam does concrete and was completed in 1991. The Las Vegas Wash passes under the lake and dam in pipes that require maintenance every 10 years.

Check our reviews!