Aqua Park Season Pass (June 15-September 1)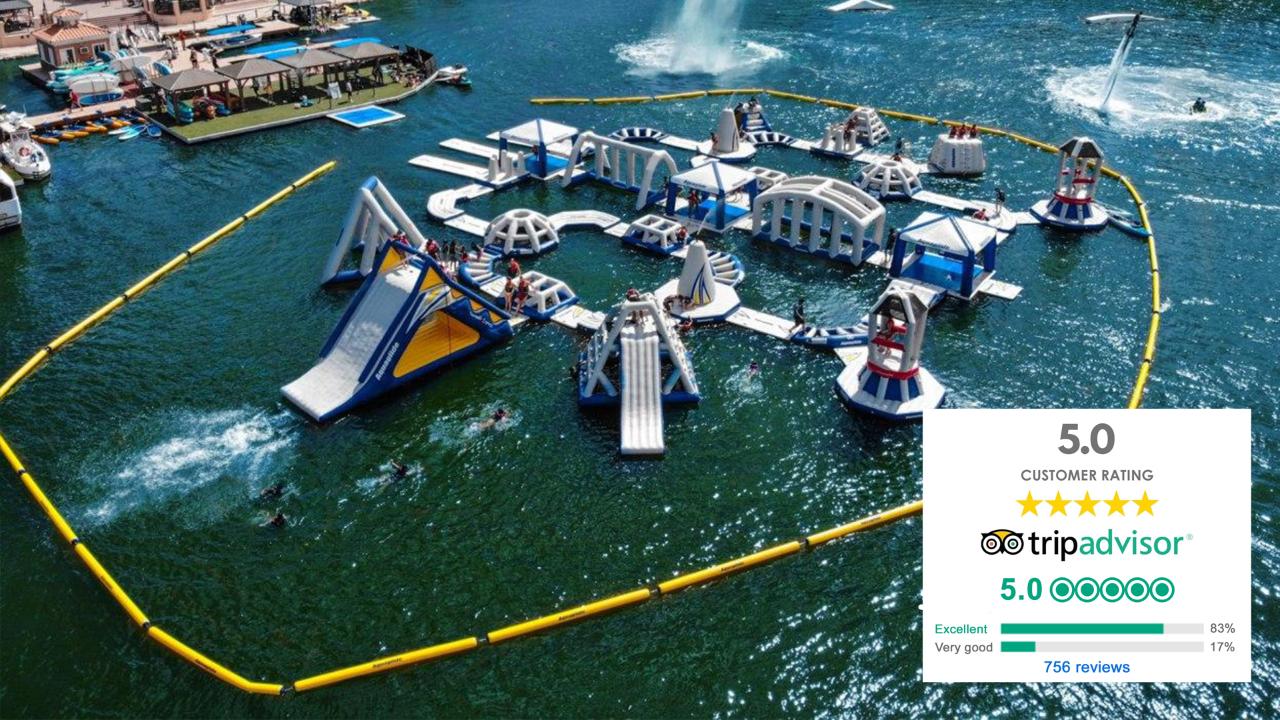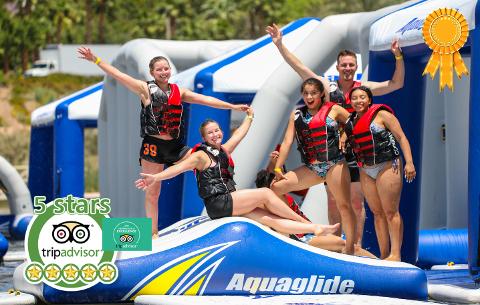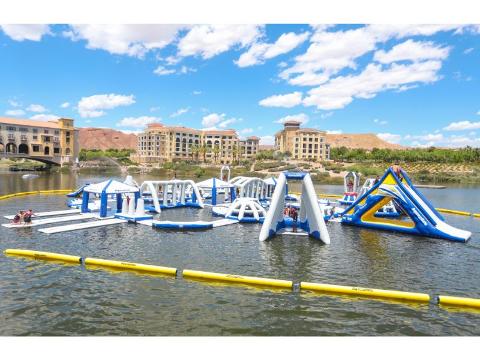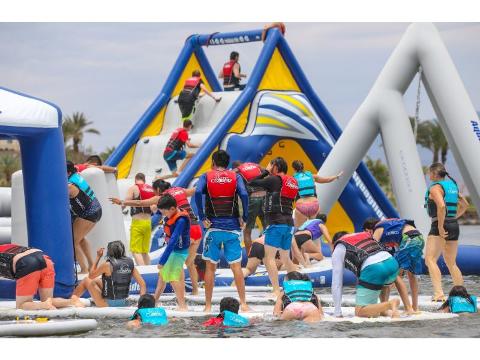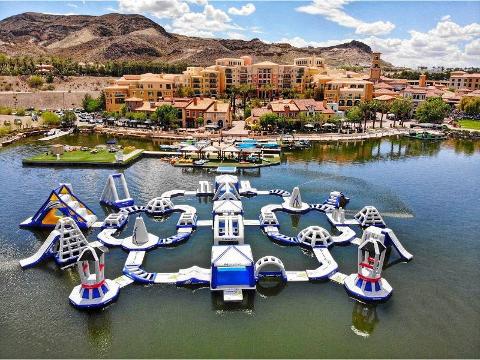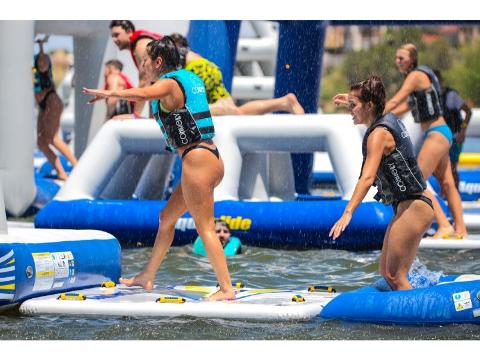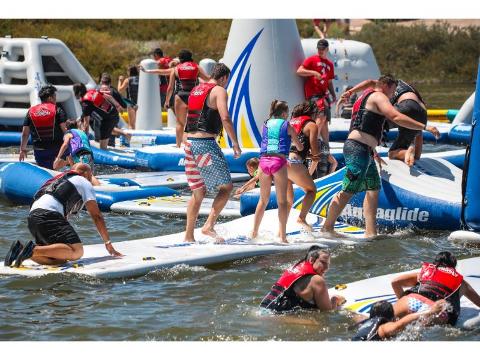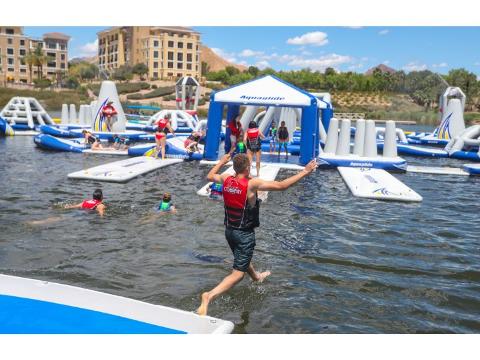 Duração: 150 Dias (Aproximadamente)
Localização: Henderson, NV
Mobile: Scroll Down To Book

↓↓↓↓↓↓↓↓↓↓↓↓↓↓↓↓↓↓↓↓↓↓↓↓↓↓↓
2022 AQUA PARK SEASON PASS INCLUDES
2- sessions daily (90 minutes)
Free parking
2 free buddy passes
Lifejacket
Valid June 15-September 1!
WHAT HAPPENS AFTER YOU BUY?
You will receive a confirmation email with links to liability waivers. These will need to be completed prior to your season pass pick-up.
On your first visit, we will take your photo, assign you a key tag, and complete your profile.
Passes can be picked up starting May 15, 2022, and will be eligible for use beginning June 15, 2022.
HOW DOES THE PASS WORK?
Once you have come in to complete your membership profile, you will be able to use your pass right away.
Each pass holder is given a unique promo code and a specific link to use to reserve their specific activity. It is required that you book online before you come in.
Each time, season pass holders must come into the office with their designated key tag, and matching ID to be issued a wristband for their designated activity.
Parking is located in the parking garage for all LLVWS customers. There are no exceptions.
WHEN YOU ARRIVE
Upon arriving at Lake Las Vegas, you will be excited that there are no parking fees! Parking can be found in the parking garage, at 8 Strada Di Villagio, Henderson NV, 89011.
After parking, you can walk through the village and stop at any of the restaurants on-site. When you are finished strolling, head toward the marina, and you will find our office located behind seasons grocery store.
REQUIREMENTS/EXCLUSIONS
You MUST know how to swim and be at least 6 years of age to participate in the Aqua Park.
Participants under 11 years of age are required to have a guardian 18+ on the aqua park with them at all times.
Children under 11 years of age cannot hold a season pass unless an adult has a valid guardian pass.
Things such as piercings, prescription glasses, goggles, accessories, jewelry, watches, dermals, pointy nails, bathing suits with zippers or jewels are prohibited in the aqua park.
Lifejackets are required for every participant. If you bring your own life jacket, it must be coast guard approved.
Season passes are not shareable and non-refundable.
Not valid holiday weekends.
Valid June 15-September 1.
ABOUT LAKE LAS VEGAS
Majestic palm trees, shimmering lake waters, and sunny skies! Beautiful outdoor scenery, an Italian-style village, and lakefront resorts are not typically what one thinks of when picturing Las Vegas. However, that is what is to be found only 20 miles from the famous Las Vegas Strip, where desert, lights, and gambling convert into a scenic, quiet retreat with Lake Mead National Park (Hoover Dam), Valley of Fire State Park right around the corner!
CHECK OUR REVIEWS!