Jaws On The Water!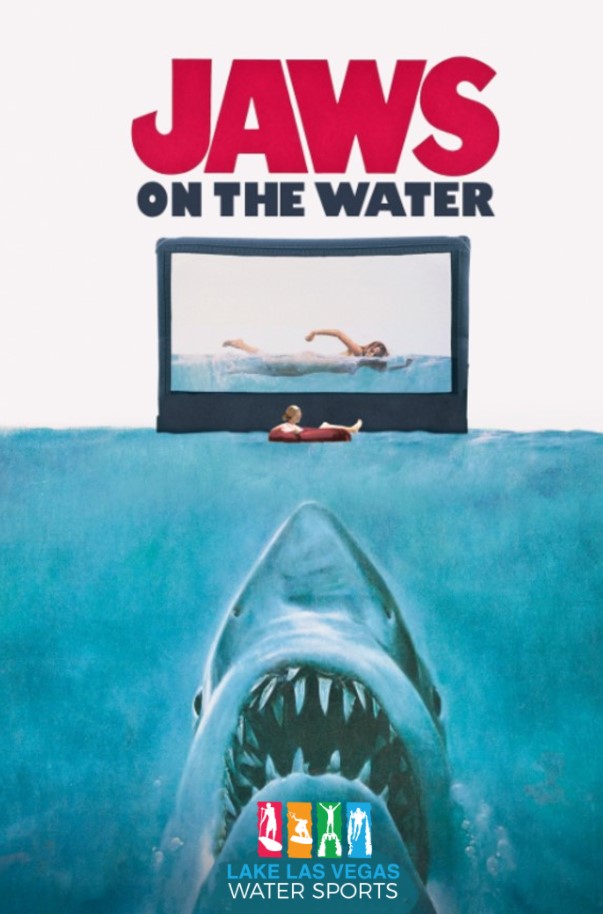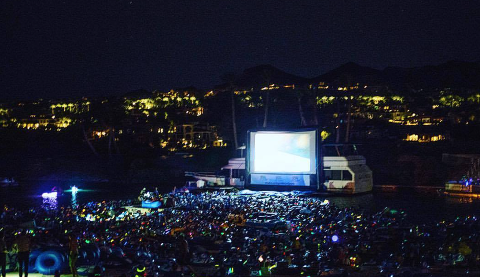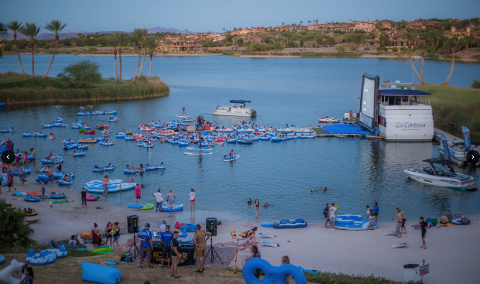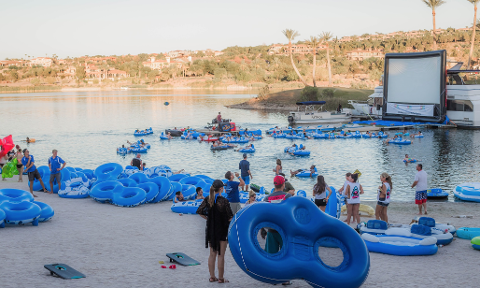 Varighed: 3 Timer (Ca.)
Sted: Henderson, NV
WHEN YOU ARRIVE

Upon arriving at Lake Las Vegas, you will be excited that there are no parking fees!
We suggest arriving at Lake Las Vegas fairly early to ensure you find a parking spot for this event. There will be signs designated to LLVWS near the parking structures.
Food and drinks will be available for purchase before the event!
CHECKING IN
Now that you are ready to start your experience, we suggest completing the liability waiver before coming into the office.
Lockers will be available for rent. Pricing ranges from $7-10 based upon locker size.
Raffle tickets will be issued to every guest, if you do not receive a raffle ticket, please see a staff member. YOU COULD BE THE LUCKY WINNER
REQUIREMENTS
All participants 18 and under must wear a coast guard approved life vest while on the water. (provided)
Coolers are prohibited. All food and beverage must be purchased on site.
You need to be at least 16 years of age to be on the water and have your liability waiver filled out by a parent/guardian.
EVENT SCHEDULE
Grab your friends, put on your best Jaws costume, and get ready to make history at Lake Las Vegas! In 2018 we showed Jaws, and over 1600 people attended!

You will receive a text message on the day of the event that includes check-in time and the location address for this event.
If you are bringing your phone on the water with you, don't forget to purchase a waterproof phone case when checking in!
We will have pump stations if you are bringing your own tube!
If you are renting tubes from us, we will have double tubes available first come first serve!
Our tubes do not have mesh netting. If you have small children attending, we recommend purchasing tubes with mesh netting underneath.

Glow supplies will be provided for everyone! More glow, the better!
Raffles will take place before guests get on the water, please be sure to stick around! You could win free activity passes for you and your family!
Guests will be allowed on the water at around 7 PM.
We will have a special show for you before the movie begins, we will start the movie around 8 PM.
CHECK OUR REVIEWS!
LLVWS CANCELLATION, RESCHEDULE, LATE, WEATHER POLICY

*Cancellation and rescheduling policy: Anything inside 48 hours of reservation time there is a no refund, no change/reschedule policy. Anything outside of 48 hours can be refunded at a 40% surcharge.

Example: If you make a reservation on September 1 for Sept 10 and the amount of order is $100, and you want to cancel Sept 3 & receive a refund, you will receive $60 back.
If you would like to reschedule before Sept 8th, there is no charge. On Sept 9/10, there is a no change, no refund policy in place. (Traffic, accident, the passing of family/friend, sickness, etc.). If you can not find the location, this IS NOT an exception to be late. If you have a deposit on file with you and us are marked as a no-show, or you show up late, your card on file will still be charged in full.
All rescheduling requests MUST BE MADE BY EMAIL to info@llvws.com.
Late Policy: If you are late for your appointment, we will remove the necessary amount of time from your appointment to match the time your appointment should have finished.
Weather cancellation: If the weather turns for the worse, we will reschedule you for the next available time slot that suits your schedule. NO REFUNDS are given due to poor weather, wind, rain, thunderstorms, or lake closures. At check out, you will be asked to agree that you understand that policy. We will always reschedule if there is a weather cancellation. The only circumstance where we will not reschedule you is if you are marked as a no-show to your appointment. If you arrive 15 minutes or more late to your appointment, you are marked as a no-show and rescheduling will not be an option for you.