Aqua Park Pass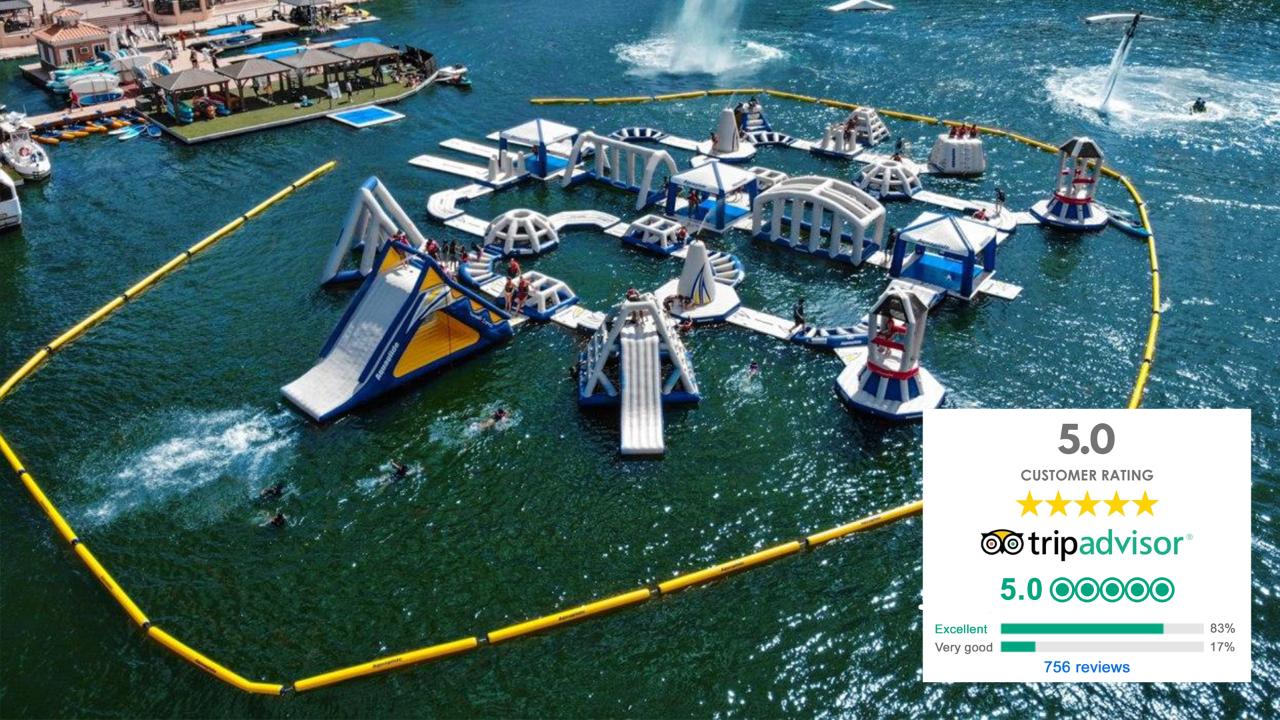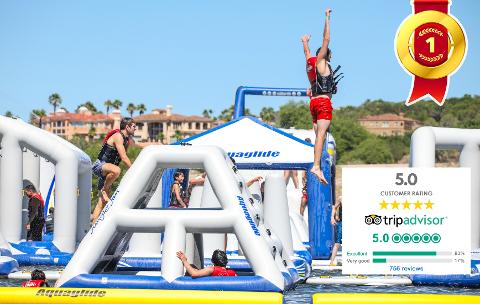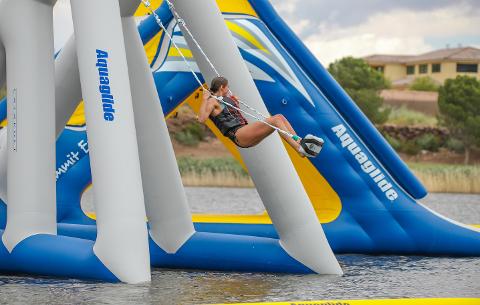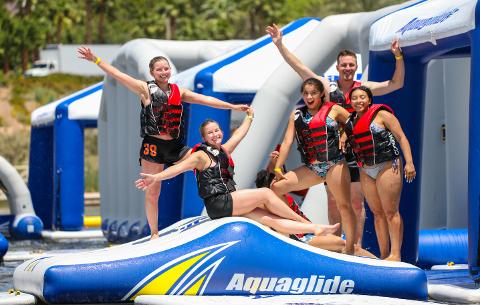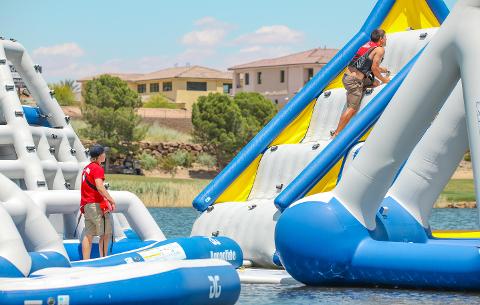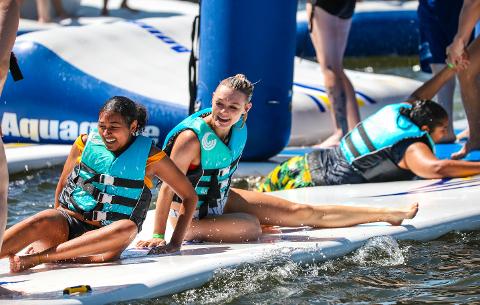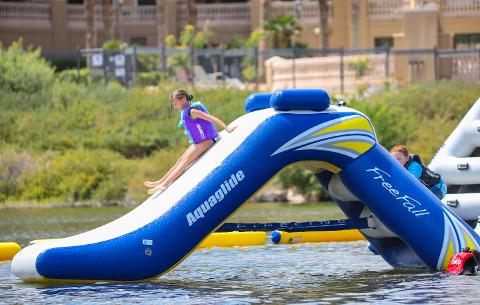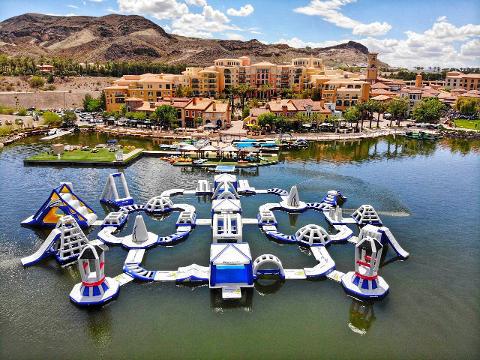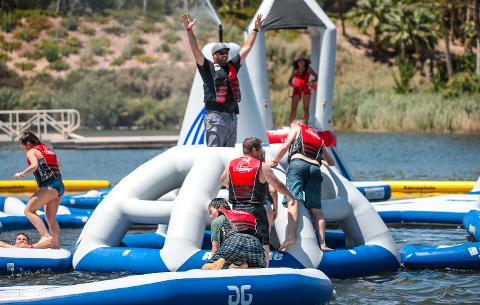 Duration: 45 Minutes (approx.)
Location: Henderson, NV





AQUA PARK RULES
NO PIERCINGS OR BODY JEWELRY ALLOWED
DO NOT swim UNDER features
Feet first on all slides
No HEAD FIRST diving/no flips
No Rough Play
Be respectful of all users and give priority to younger and smaller children, lend a helping hand!
Each Aquapark session is 45 minutes long.
Sessions begin on the hour.
15 minutes of safety instruction and rules are given prior to entering the park.
We classify a session as 1 hour long including on-land instruction.
WHEN YOU ARRIVE
CHECKING IN
Now that you are ready to start your experience, we suggest completing the liability waiver before coming into the office. This will save you 15-30 minutes of wait time.

We suggest leaving large bags, purses, and towels in the car as we do not allow them on the dock. We do rent lockers for small items such as phones and wallets.
REQUIREMENTS
You must be at least 11 years of age, and have a liability waiver filled out by your parent/guardian to participate in the Aqua Park alone.
Children must be 6 years old to participate in the Aqua Park, however, Children 6-10 need to be accompanied by an adult at all times.
A coast guard approved life jacket must be worn at all times (provided)
Jewelry is prohibited in the Aqua Park (nose rings, lip rings, earrings, wedding rings, necklaces, studded bathing suits). NO EXCEPTIONS!
ABOUT LAKE LAS VEGAS

Majestic palm trees, shimmering lake waters, and sunny skies! Beautiful outdoor scenery, an Italian-style village, and lakefront resorts are not typically what one thinks of when picturing Las Vegas. However, that is exactly what is to be found only 20 miles from the famous Las Vegas Strip, where desert, lights, and gambling convert into a scenic, quiet retreat with Lake Mead National Park (Hoover Dam), Valley of Fire State Park right around the corner!
CHECK OUR REVIEWS!