Electric E-Foil Lesson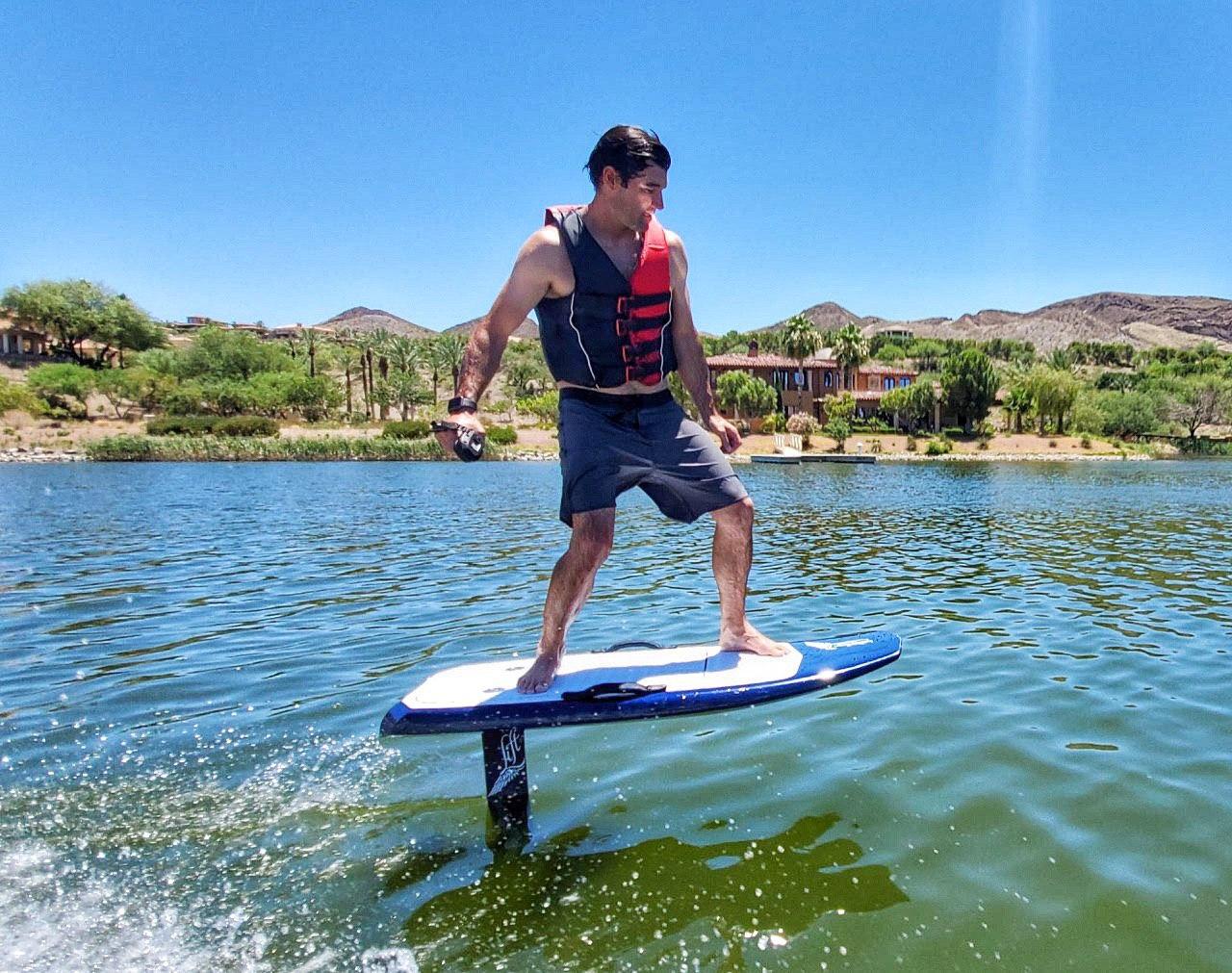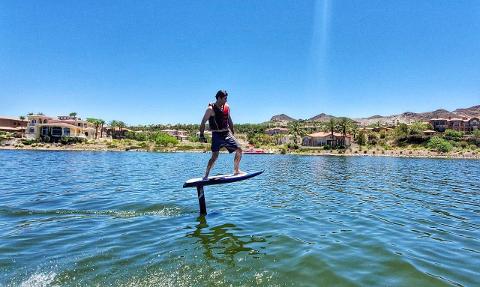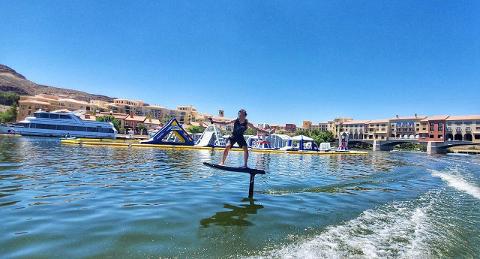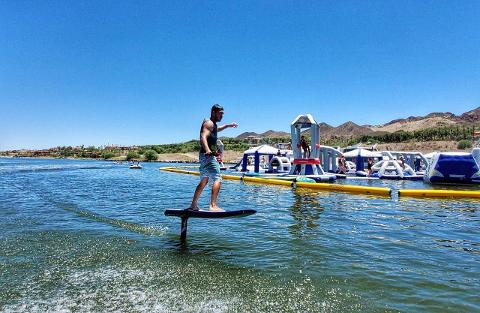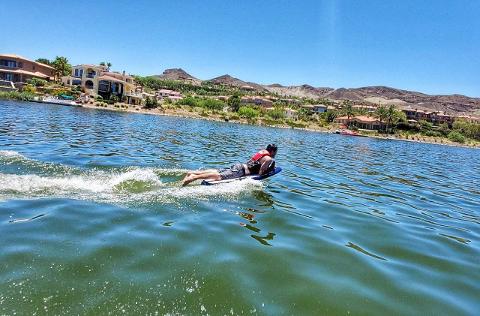 Duração: 1 Horas (Aproximadamente)
Localização: Henderson, NV
Mobile: Scroll Down To Book

↓↓↓↓↓↓↓↓↓↓↓↓↓↓↓↓↓↓↓↓↓↓↓↓↓↓↓
How does an E-foil work?
Basically the hydrofoil wing creates lift in the water as the speed is increased from the propulsion motor. The motor is powered by a large lithium battery that can last up to an hour and a half. The speed and power are controlled by a wireless Bluetooth remote you hold in your hand. Once basic throttle skills are acquired, the speed creates enough lift for the board to come out of the water. Basically it's a magic carpet! Come take a ride.
ABOUT THE EXPERIENCE

When you arrive we will take a boat with you and your group on a pontoon boat to the end of the lake (5-minute boat ride). This will give us as much space as we need for proper training with no interference from other boats or renters. We will do some boat training for about 10 minutes about tips and safety measures to take. Once we are finished with the boat training we will hop in the water and give you a demonstration on how to start on your stomach. The stomach riding portion of the training is usually complete in 10-15 minutes. After that, we will adjust the power of the motor to allow you to ride on your knees. This portion of training also takes around 10 minutes for you to feel comfortable. Finally, when we feel you are ready to attempt to stand up we will turn the power to the recommended setting based on your weight. We will spend the rest of the training session (20-30 minutes) teaching you how to properly foil. If you happen to want extra time we can accommodate you pending availability of the instructor.

80% of people have success standing up within the first hour of training. It is not impossible and if you have any experience snowboarding, surfing, kiteboarding, or other board sport backgrounds it will help drastically.

Minimum age is 18 to ride the e-foil
WHEN YOU ARRIVE

CHECKING IN
Now that you are ready to start your experience, we suggest completing the liability waiver before coming into the office. This will save you 15-30 minutes of wait time.

We suggest leaving large bags, purses, towels in the car as we do not allow them on the dock. We do rent lockers for small items such as phones and wallets.
REQUIREMENTS
Life jackets and a helmet are required for every flyer. (Provided)

You must be at least 90 pounds, and have a liability waiver filled out by your parent/guardian to participate in flyboarding.

ABOUT LAKE LAS VEGAS
Majestic palm trees, shimmering lake waters and sunny skies! Beautiful outdoor scenery, an Italian style village, and lakefront resorts are not typically what one thinks of when picturing Las Vegas. However, that is exactly what is to be found only 20 miles from the famous Las Vegas Strip, where desert, lights, and gambling convert into a scenic, quiet retreat with Lake Mead National Park (Hoover Dam), Valley of Fire State Park right around the corner!
CHECK OUR REVIEWS!